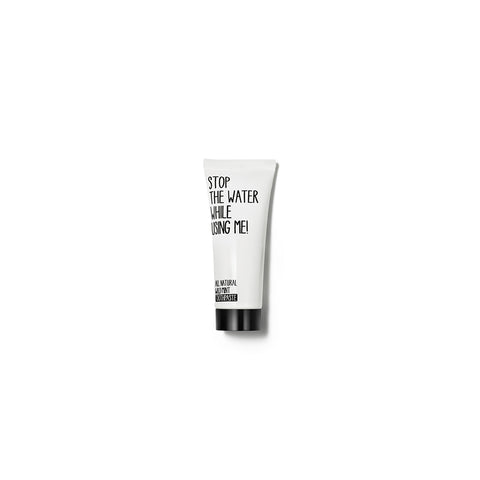 All Natural Wild Mint Toothpaste
by Stop the water while using me
€8.90
Provides natural care for gums.
Helps to prevent caries.
Sea salt boosts the self-cleaning process.
Natural, mineral tooth cleaning is boosted by a high sea salt content and thus prevents tooth decay. This fresh toothpaste also provides natural care for gums: extracts of myrrh, green tea, peppermint and sage firm up and strengthen them. It will leave your mouth feeling unbelievably fresh and the subtle hint of wild mint will turn the ritual of brushing your teeth into an exhilarating experience. To enhance brushing, we recommend using the stylish, German-designed STOP THE WATER WHILE USING ME! toothbrush
Ingredients
Sea salt: natural sea salt contains important sodium chloride as well as magnesium, potassium, calcium and selenium, and is therefore ideal for teeth cleaning. By stimulating the salivary glands, it helps the teeth to naturally clean themselves.

Myrrh: the natural resin from the myrrh plant is known for its antiseptic properties. It is anti-inflammatory, disinfecting and helps tissue to heal.
75ml