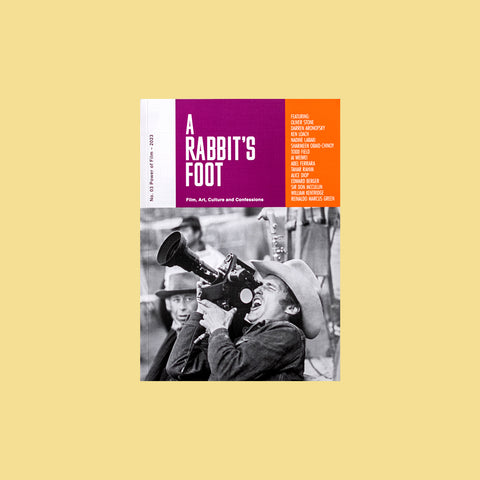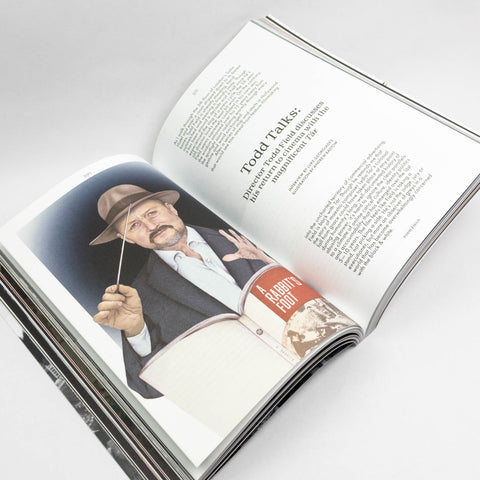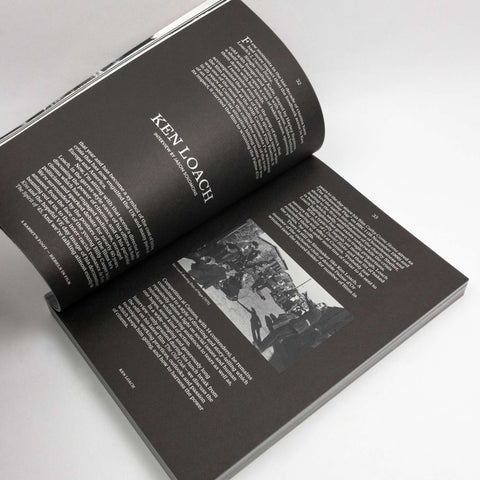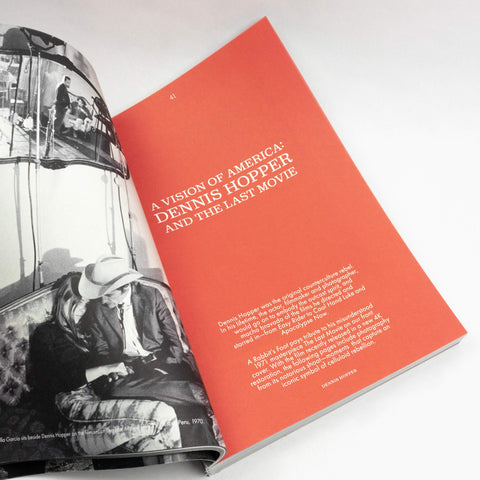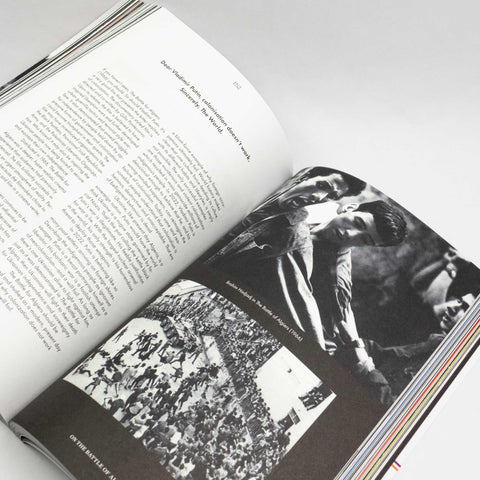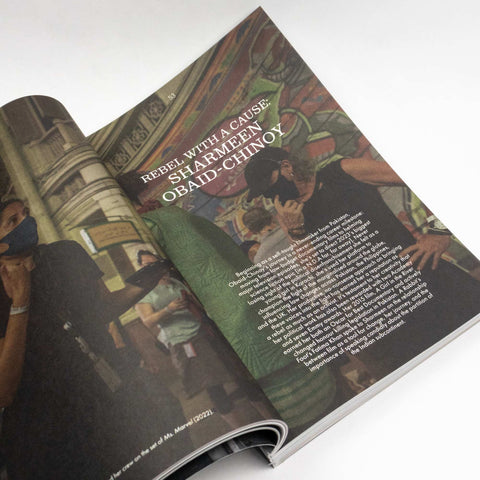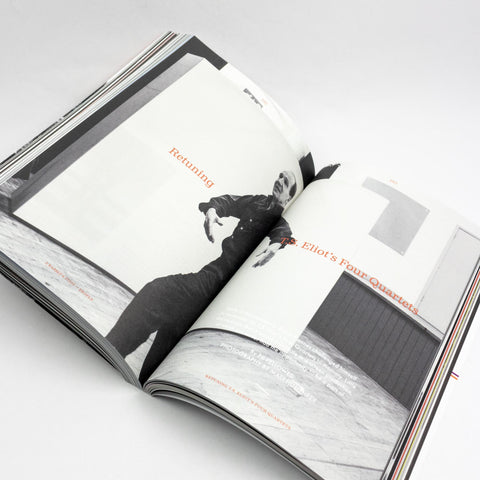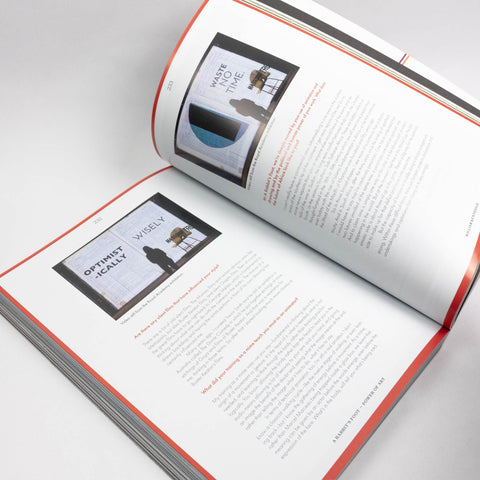 A Rabbit's Foot Issue 3 - Power of Film
€25.00
A Rabbit's Foot is a British-based quarterly printed film and art bookazine, founded and edited by the film producer and businessman Charles Finch. Finch hosts the Oscars, Cannes, and BAFTA dinners and has long-standing connections to the film industry.

Established as an "insider's look at the industry, from a current, historical and international perspective" with a premium, handmade feel, A Rabbit's Foot aims to be a cerebral companion for those curious about arts and films, with a consumer-facing focus. Each quarterly edition is themed around a cultural motif (such as French cinema or Politics and Film) and contains interviews, essays and biographical writing around that chosen topic, alongside photography, behind the scene-images and film stills.
Welcome to Issue 3 of A Rabbit's Foot, celebrating film, art and culture and the fascinating 'peeps' that create these things we love…The filmmakers, the actors, writers, musicians. The painters, photographers and, of course, the stories themselves.
In Issue 3, we chose to investigate the extraordinary power that film has—both moving image and still—to provoke political and cultural change. These stories resonate deeply in our conscience and challenge us, at the very least, to have a dialogue. The old adage 'the camera doesn't lie' remains for the most part true…with the exception of dating apps that is.
To illustrate the power of film as a theme, we chose to interview the great rebel filmmakers who have dedicated their lives to telling political stories and challenging the status quo. We proudly welcome the master filmmaker Oliver Stone, who is interviewed brilliantly by the writer Seumas Milne. Oliver, whom I have known for 30-somewhat-years, brings extraordinary energy to his films and a boldness both as a writer and as a filmmaker. He turns not away from conflict but towards it, and watching his films—from Salvador to Alexander (his personal favorite)—one is swept up in an organized frenetic chaos, as his story unfolds and moves us to learn and change. This is the power of film…Oliver's controversial documentary studies are priceless insights into figures including Castro and Putin. If you haven't seen Oliver's films, do.
Jason Solomon's exceptional interview with Ken Loach, the master political filmmaker who pulls us into the souls of everymen. A Zola of film, or perhaps more: Loach is a cinematic Albert Camus. We thank both Jason and re-affirm our great respect for Loach.
We also include a feature on Spike Lee, as a master cultural chronicler with such a defined style and voice that amplifies the African American story with such originality, humour and style. Lee electrifies, challenges and delivers boldly each time he steps behind the camera. I still remember seeing She's Gotta Have It for the first time and being inspired to try and make a film myself. His ultra low budget debut proved that anything was possible in the world of film.
We are thrilled to include Darren Aronofsky, whose new film The Whale is utterly unique and emotionally powerful. It left me breathless. Brendan's performance is devastating in its truth, and Darren's use of the camera as an emotional paint brush is unrivalled.
Peter Bradshaw writes about Easy Rider. The cultural revolution it became a part of is a reminder of a time where rules were jettisoned by an engaged and enraged American youth. Natasha A. Fraser's wonderful piece on Jane Fonda, and her incredible career as an actor and activist, is a good companion to our piece on the double Oscar winner Sharmeen Obaid-Chinoy, who provokes and engages us deeply in each of her films.
We also include Edward Berger on All Quiet on The Western Front, the wonderful war film by Berger, made in its original language for the first time. I was privileged to screen it with Netflix before Christmas, and the film will likely win an Oscar. Luke Georgiades then delivers a brilliant interview with Todd Field, whose movie Tár, starring Cate Blanchett, is a masterpiece. Elsewhere, Matthew Modine joins us again with a piece on the Pontecorvo masterpiece The Battle of Algiers, which seems most timely given what is happening in the Ukraine.
In our arts section, we are fortunate to have interviewed William Kentridge, whose use of animation and drawing combine to illustrate to devastating effect the struggles of his homeland South Africa. I also visited my friend Sir Don McCullin, the legendary war photographer in Somerset, and spent the day looking at his extraordinary archive. Don's understated bravery and his wisdom inspire me profoundly. I was deeply moved by the interview.
For our Dispatch section, Chris Cotonou travelled to the Marrakech Film Festival and spoke to the vibrant festival director Melita Toscan du Plantier. We also discuss the impact of 2012's The Square and Nan Goldin's extraordinary fight to bring the heinous greed of the Sackler family to light in Laura Poitras's documentary.
Other features include Bob Marley by Reinaldo Marcus Green, Alice Diop, Nadine Labaki, Tahar Rahim, and Ai Weiwei. In other words, we are packed to the brim.