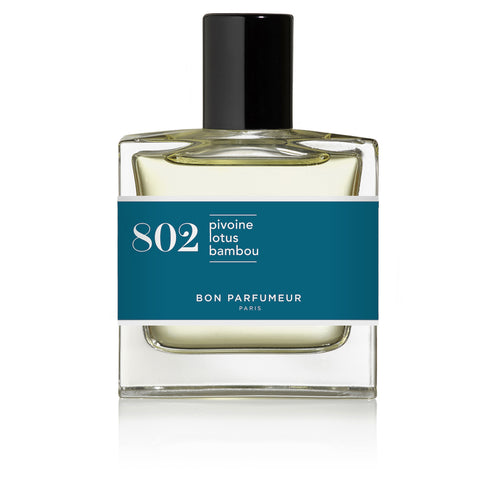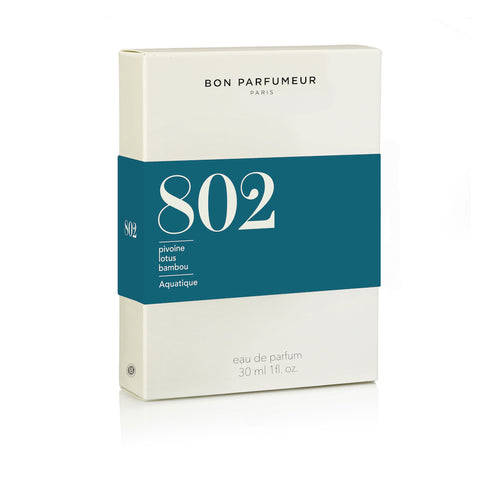 Le Bon Parfumeur – 802 (peony, lotus, bamboo)
€38.00
802
peony, lotus, bamboo

Eau de parfum
30 ml – 1 fl.oz.
Contrast, hot and cold notes. 
Between earth and water, the 802 celebrates the evolution of the peony. At first fresh and green, it blooms under the morning dew, then - powdery and smooth - the scent becomes creamy. Finally, it reveals its vibrant floral notes, warmed by the sunset. 802 is reminiscent of dew infused with rain, sea, flowers, and white, cottony musk. An aquatic floral evoking the chance meeting of flowers and dew between fresh and heady notes.
A summery evening night, after a long day in the sun.
Sauntering through tulips fields in Holland.
Somewhere on a pebble beach as the sun rises.
 
Notes
Top: Freesia / Violet / Blackcurrant / Osmanthu
Middle: Freesia / Peony / Velvet rose
Base: Freesia / Musk / Ambrette